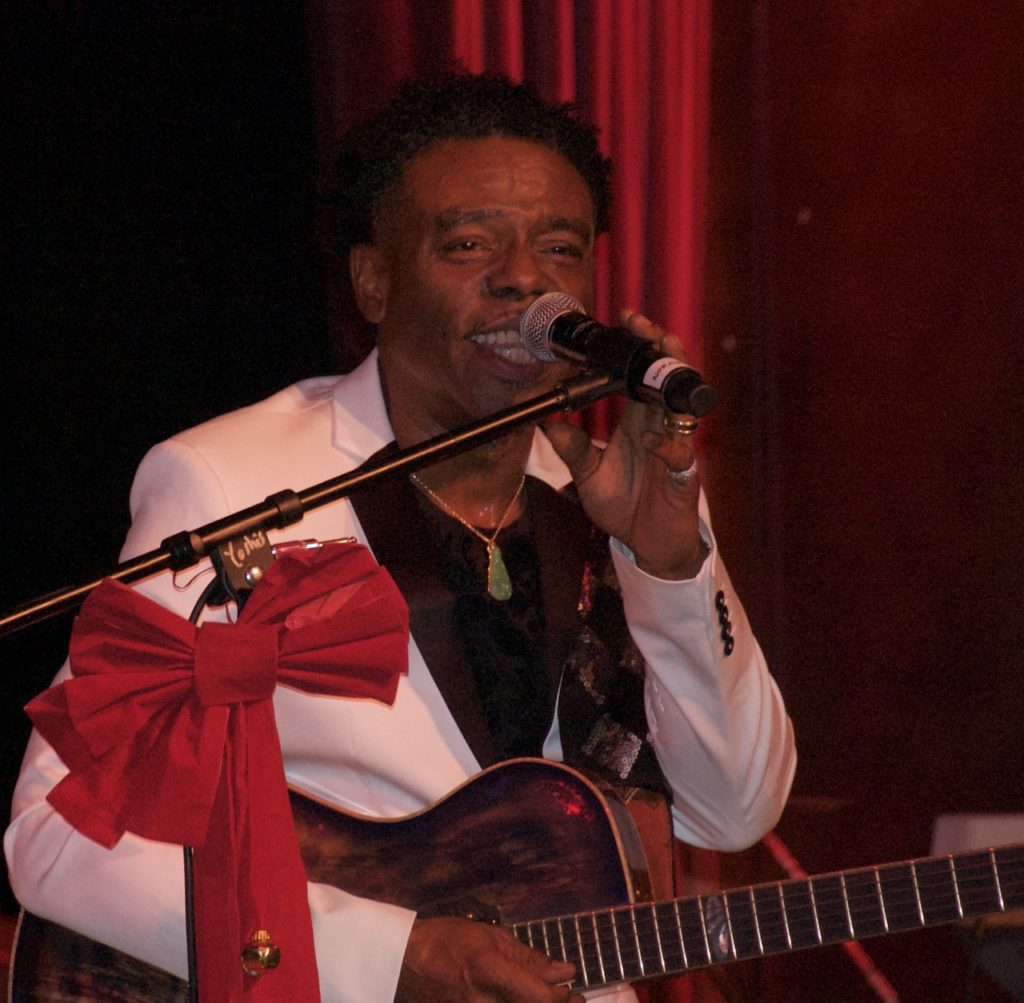 Tis the season for Holiday Concerts and I had the pleasure of covering two excellent ones this past Holiday Season:  Keiko Matsui's Tiding of Jazz and Joy at the Cerritos Performing Arts Center and Norman Brown's Joyous Christmas at Yoshi's in Oakland. Here are my reviews of these lovely gifts of music performed by some of the top artists in the Contemporary Jazz Scene.
On December 19th, 2017 Norman Brown's Joyous Christmas was performed at Yoshi's in downtown Oakland featuring the All-Star musicians, Norman Brown, guitar/vocals, Bobby Caldwell, vocals/keys, Marion Meadows, sax and Gail Jhonson, Musical Director/keys.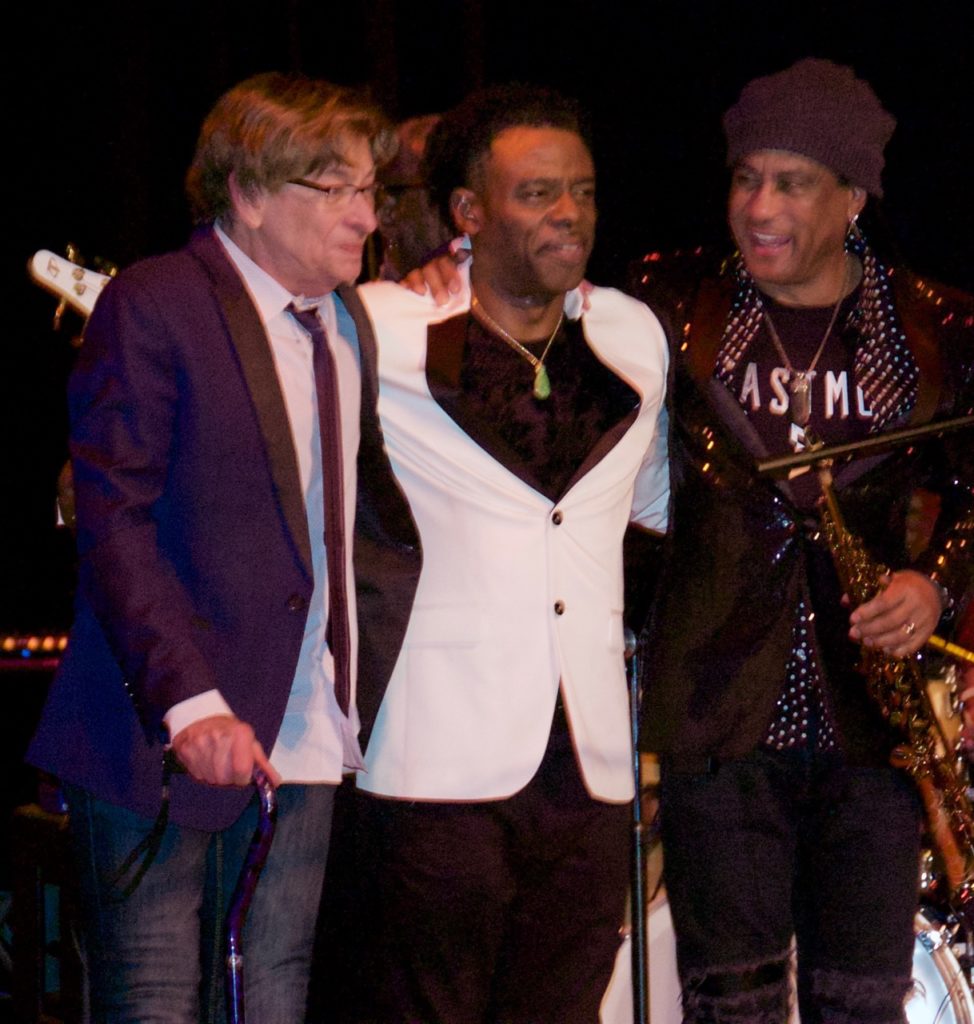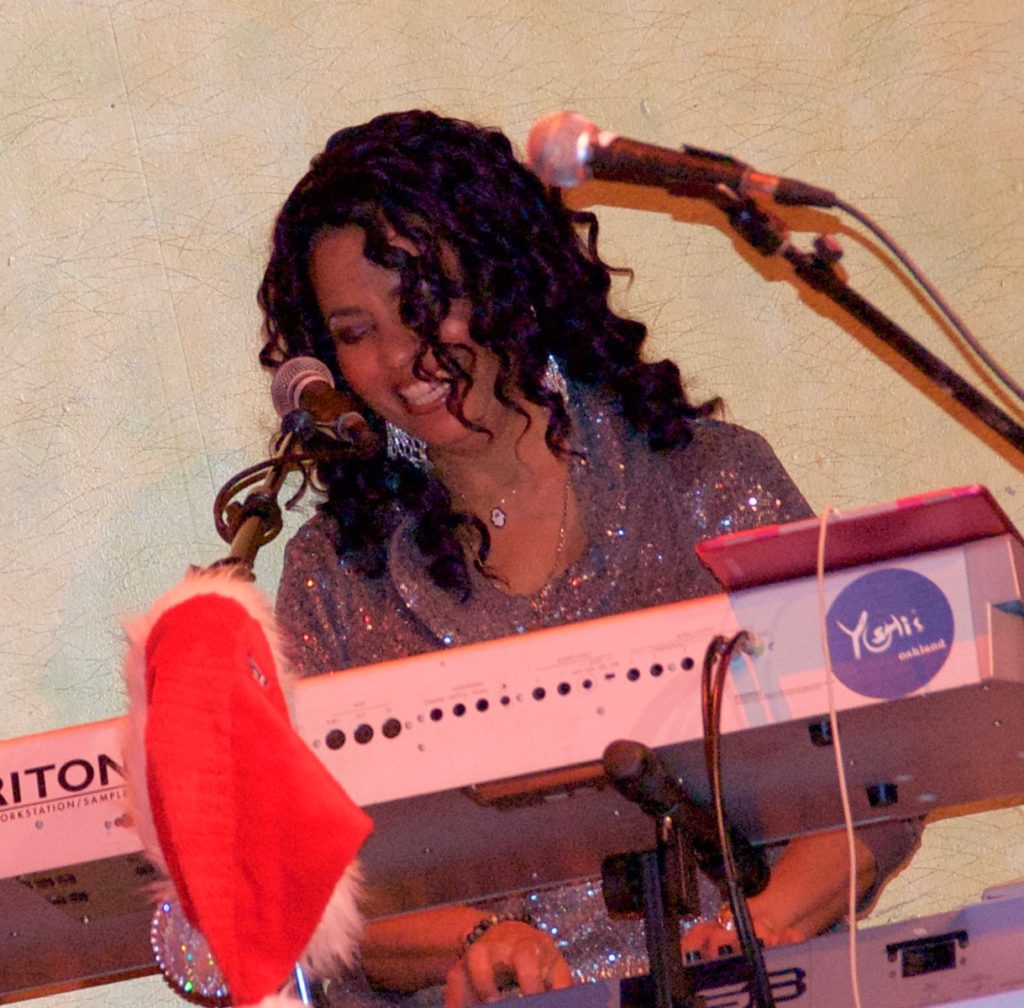 The band also featured Tony Moore, drums, Travis Milner, 2nd keys, and Robert McDonald bass. The background vocalists were Norman Brown's three gorgeous daughters: Rochella Brown, Kesha Janaan, and LaNika Fayah Tapii. Yoshi's had a sold-out crowd as the audience partook in the bountiful joy the band bestowed throughout the night.
Before Norman Brown hit the stage, a slideshow was presented that was designed like the book of Charles Dickens', Christmas Carol, as we saw photos of Norman Brown's band on tour all over the country. To my surprise, some of the photos I took of their rehearsal in Burbank were also included in the presentation. Gail Jhonson, the Musical Director created the slideshow, providing the perfect whimsical mood for "Norman Brown's Joyous Christmas" to begin.
Norman Brown commented to me in our interview, " I have a beautiful Christmas Tour that I call Norman Brown's Joyous Christmas. I invited Bobby Caldwell with his smooth, silky vocals and Mr. Marion Meadows playing that smooth saxophone. We have put together a beautiful show. I have my lovely daughters as featured background vocals. You are going to get your favorite holiday classics. You are going to get them vocally and instrumentally. And you're going to get the hit songs that you love to hear us play."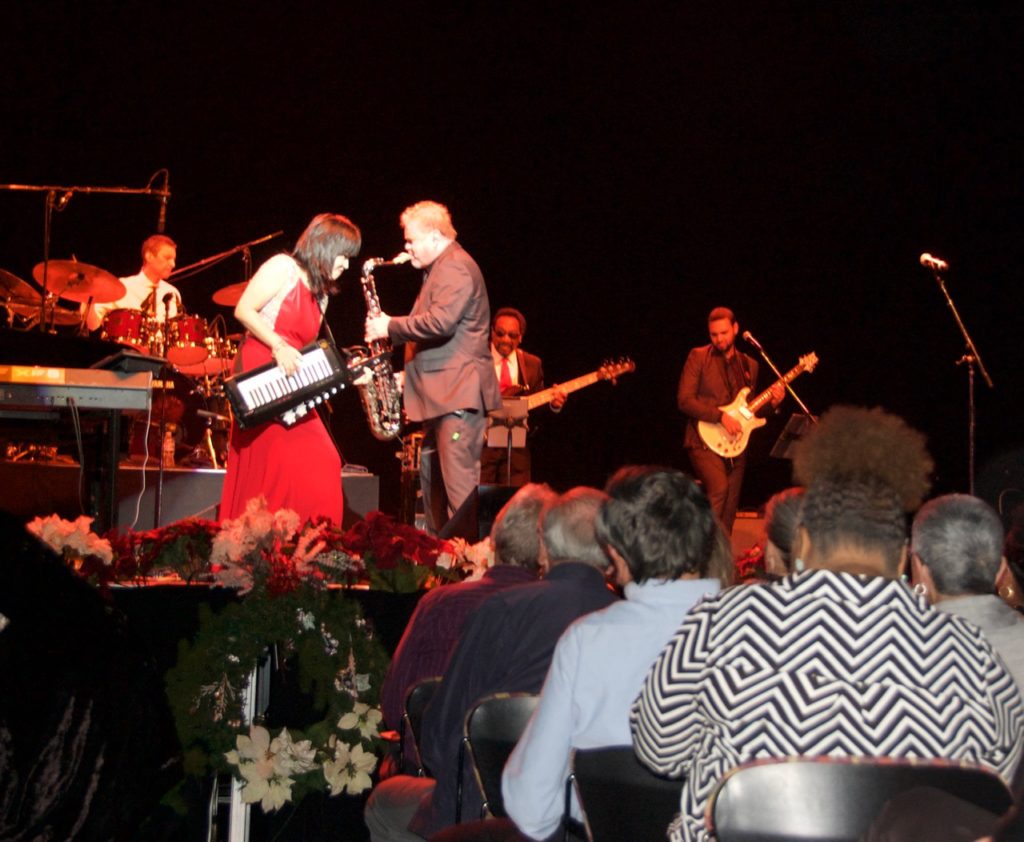 As promised, the band burned brightly performing one hit song after another … Marion Meadows ripped the tinsel off of "My Favorite Things" as he ran delectable riffs up and down on his sax; Bobby Caldwell adorned the airwaves with his soulful crooning of "Have Yourself A Merry Little Christmas" and then Norman Brown led the band into a Santa Medley that got down-home funky with Gail Jhonson and Robert McDonald taking turns soloing on the keytar. Norman Brown took us on a scatting sleigh ride too as he matched his voicings expertly, flowing along with the chords on his guitar. Kesha Janaan showed off her powerful vocals singing a duet with Bobby Caldwell to the song, "It's Cold Outside" and LaNika Fayah Tapii raised us up to the heavens with her rendition of "Silent Night" with her superb voice.
All in all, it was a Groovin … Jazzin … Snazzin … Joyous Christmas at Yoshi's. The night ended with "This Christmas" and everyone left with the gifts of love and joy in their hearts as they scurried off into the Christmas Holiday season.
Norman Brown summed it up when he told me, "We all get a little more grateful, a little warmer and loving at this time of year. Those songs stamp the deal. You know how powerful music is. It will take you right to those beautiful moments that people enjoy."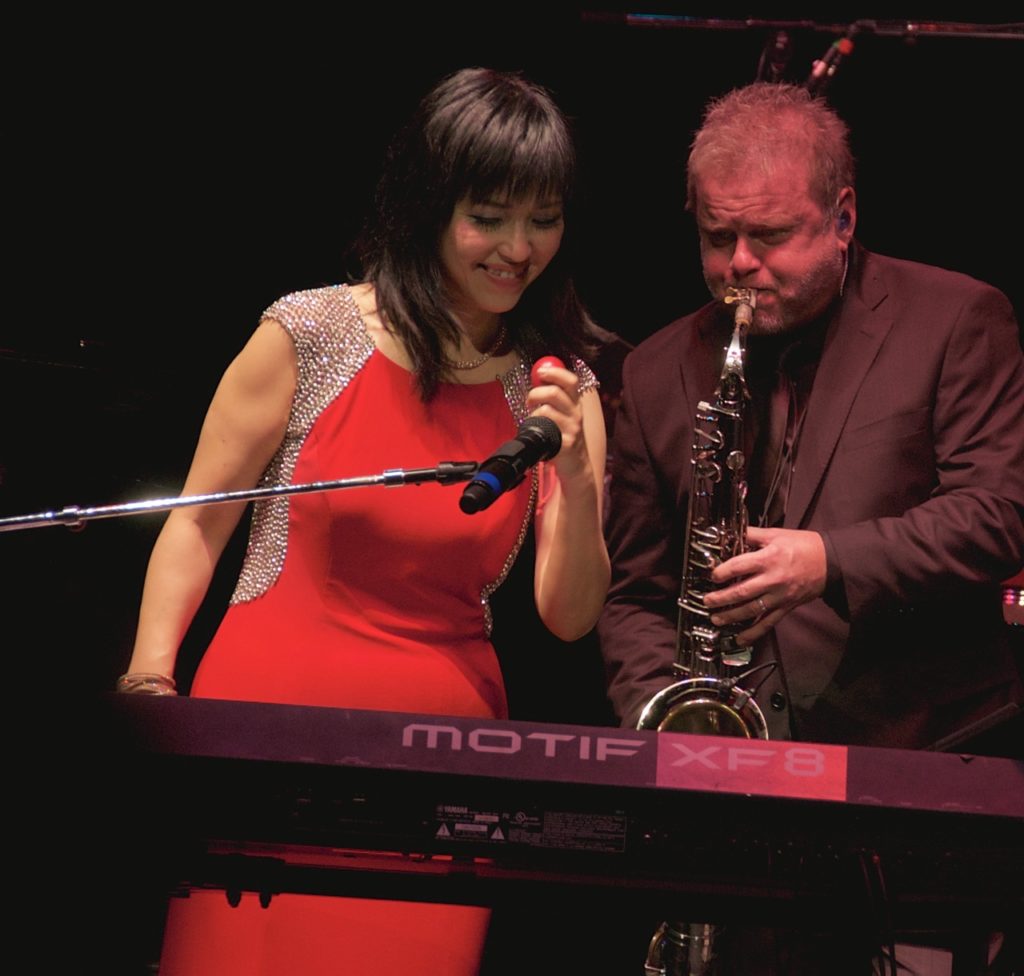 On December 17th, Keiko Matsui, EUGE GROOVE, Adam Hawley, Lindsey Webster performed the "Tiding of Jazz & Joy" concert at the Cerritos Performing Arts Center. The audience was gift wrapped with sugar plum chops from all the musicians as they played some favorite Holiday songs.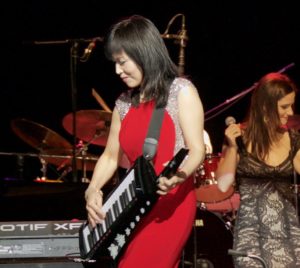 First, Keiko Matsui wore a shimmering black gown with gold trim and she not only looked stunning, she pounced on the keys with sublime intensity and passion. Her outfit after intermission was a Santa red gown with silver beaded adornment that radiated glamour; however, Keiko Matsui's strong, proficient technique on all the keyboards permeated the airwaves with pure magic.
Lindsey Webster also looked bewitching in a black lace gown which she matched with bewitching vocals … her style crackled with tones of jazz singers of old yet was fresh and soulful and had touches of Maria Muldaur's sultry sound.
Euge Groove looked dapper in a black suit as he roared pockets full of his signature funk-filled grooves on the sax. He and Keiko shared a spirited battle of the instruments as they traded off lightning fast riffs trying to outdo the other. (I think Keiko won or Euge Groove was being a gentleman, LOL.)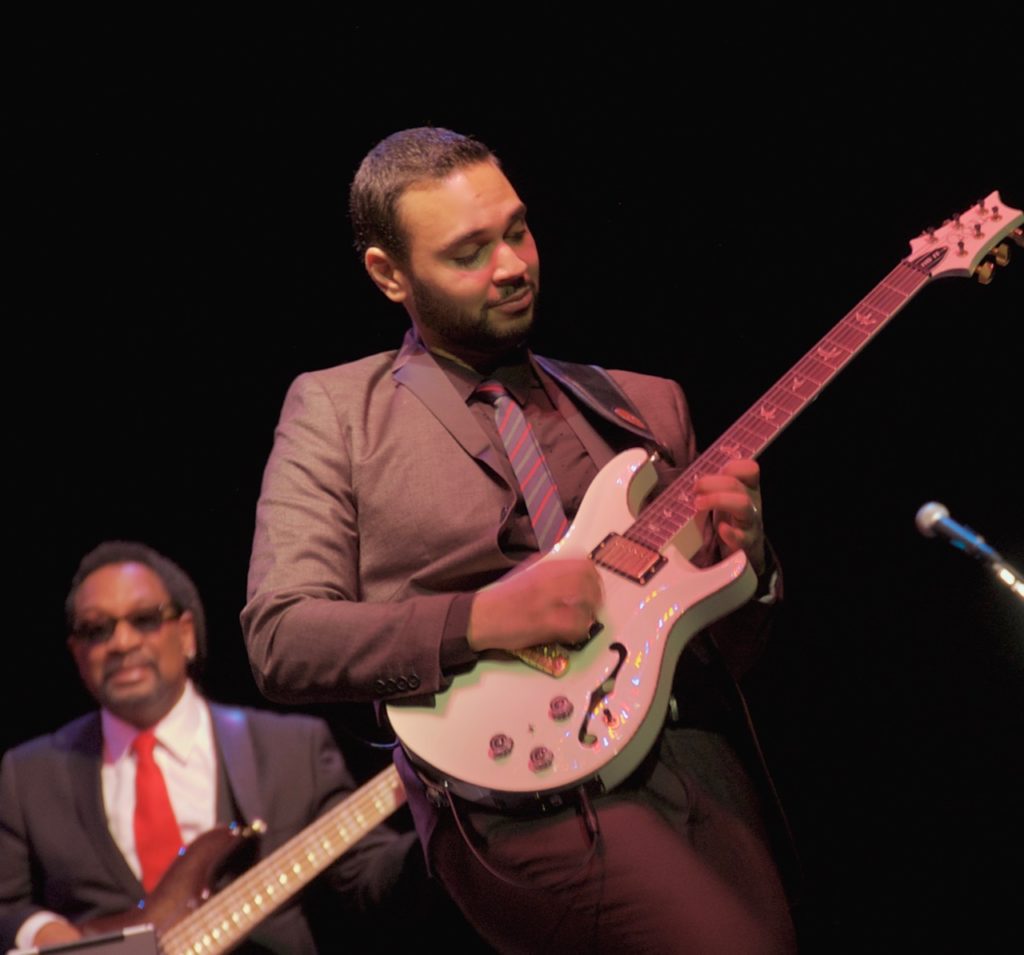 Adam Hawley rocked the house with the combination of shredding licks on the guitar mixed in with lush, thick jazz chords as he expertly improvised on the strings.
The "Tiding of Jazz & Joy" concert lit up the Cerritos Performing Art Center with the pure merriment and rejoicing that the Holiday Season promises.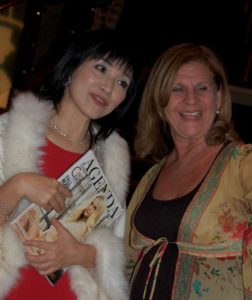 After the concert, I was able to have Keiko Matsui sign my copy of Agenda Magazine, October 2017 issue that had the feature article I had written on her.
Keiko Matsui wished every Happy Holidays and said, "I have the magazine that Sheryl wrote a beautiful article on me. I will be going to Japan after my tour and spend a quiet holiday with my family. "
Keiko Matsui is celebrating her 30th year performing as a musician. She continued saying, "I would love to share more songs with all my fans and I am beginning to work on writing new music. I want to thank everyone for their support over the 30 years I have been performing."
Ist Row (L-R): 1. Sheryl Aronson (Center) with Keiki Matsui, Euge Groove, Lindsey Webster, and Adam Hawley; 2. Keiko Matsui, Lindsey Webster; 3. Sheryl Aronson and Gail Jhonson
2nd Row (L-R): 1. Norman Brown & Gail Jhonson; 2. Norman Brown's Group Performing; 3. Marion Meadows
3rd Row (L-R): 1. Bobby Caldwell, 2. Norman Brown, 3. Norman Brown & Gail Jhonson
4th Row (L-R): 1. Yoshi's Brand 2. Keiko Matsui and Sheryl Aronson, 3. Keiko Matsui on Stage
All Images photographed by Sheryl Aronson